Xcellerated Solution's Partnership with Acumatica
Xcellerated Solutions LLC (XS) has over 6 years of experience implementing, integrating, and customizing Acumatica for various clients. Our understanding of Acumatica and the needs of our clients' other ERP component systems allows us to add significant value to any installation.
Acumatica has provided partners with a unique set of resources to ensure that our clients are fully supported. As an Acumatica VAR (Value-Added Reseller), we have access to those resources and, coupled with our industry expertise, can provide top of line support to make sure your systems are primed for success. Even better, as a Cloud ERP system, you will already be one step ahead with your systems. We can help you take it further.
XS has developed many reports and many custom integrations between Acumatica and external ERP systems, has been supporting Acumatica users for 6 years and has a staff that can enable your company with relevant training, troubleshooting, customization, integration, and strategic planning. Whether your organization is new to Acumatica or you need some extra help on a mature system, we can help.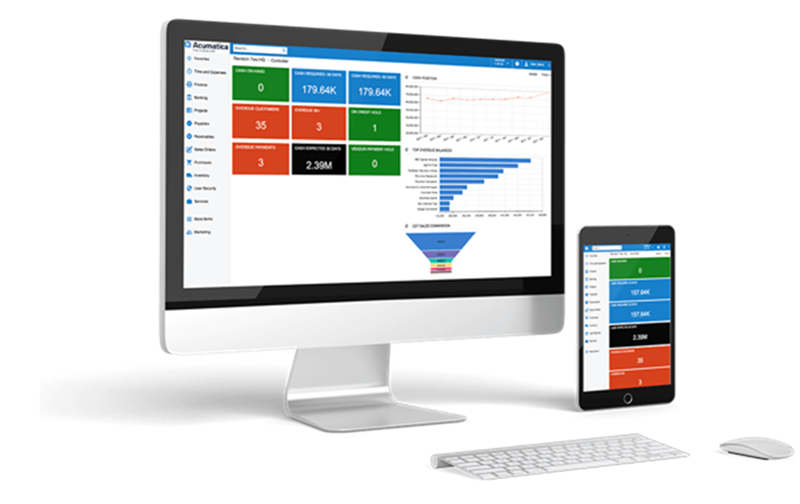 Acumatica Technology Summary
Take a look at our Overview Demo of Acumatica!